Elevate your business with strategic giveaways
Powering Growth Effortlessly
No more struggles on marketing campaign. Just dive in with confidence, start your own campaign, and rest easy—we've got all your needs covered.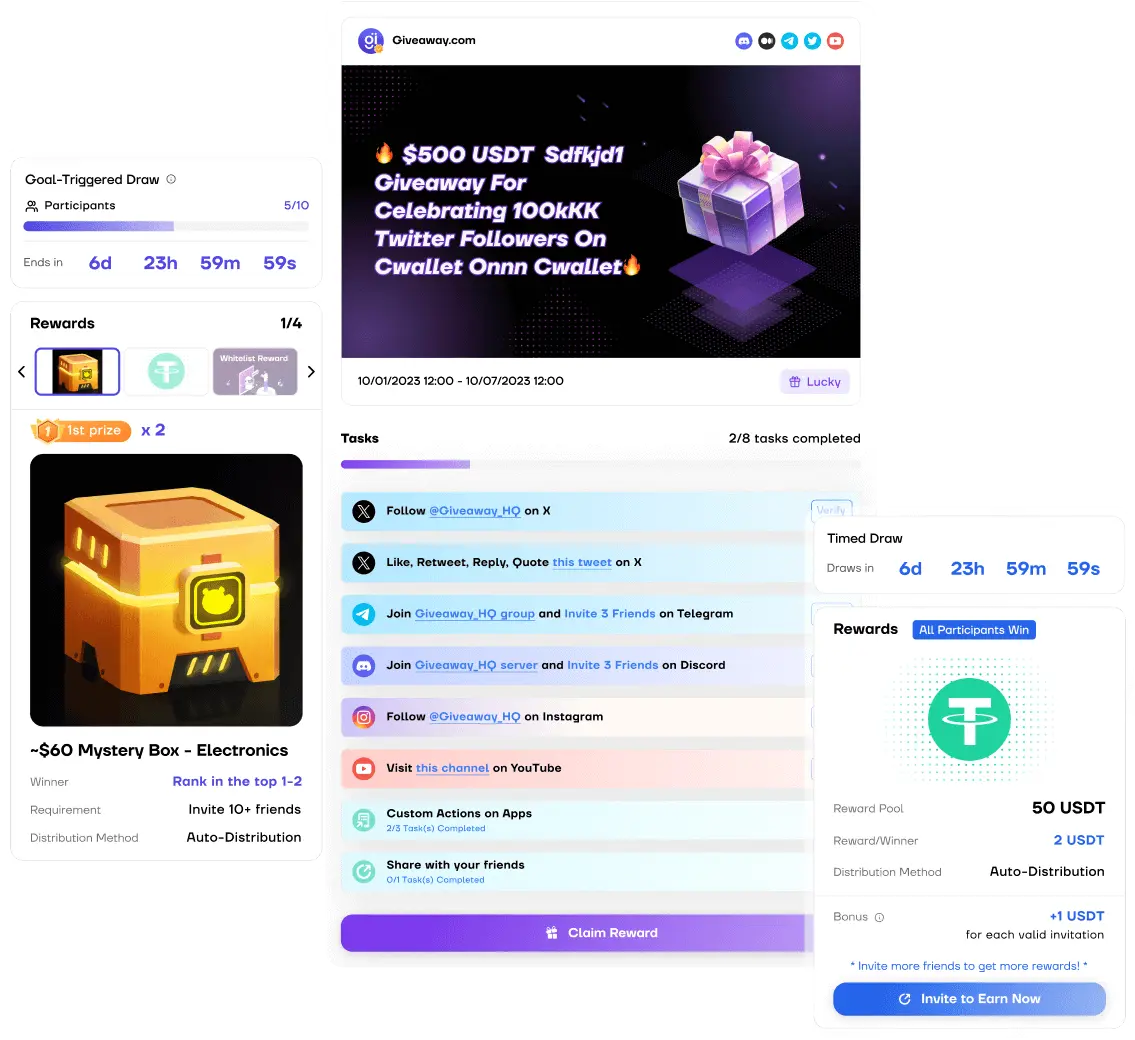 All-in-One Solutions
Catering to Your Every Need
Craft a customized giveaway with diverse types and versatile approaches.
Try Now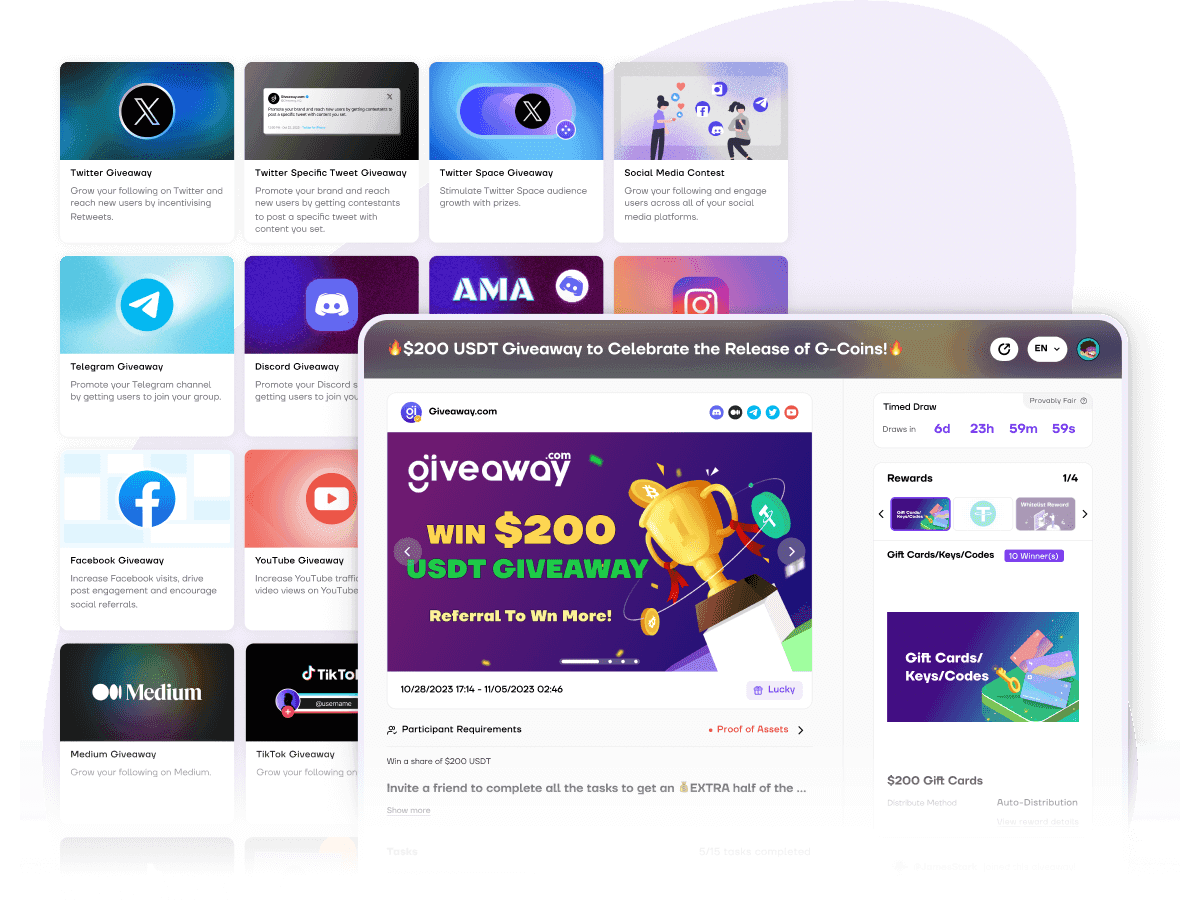 Solutions
40+ Creative Approaches and Modes
Choose from classic and interesting modes to best engage users and drive participation:
Lucky Wheel
FCFS
Goal-Trigger
Limited-Time
Mystery Box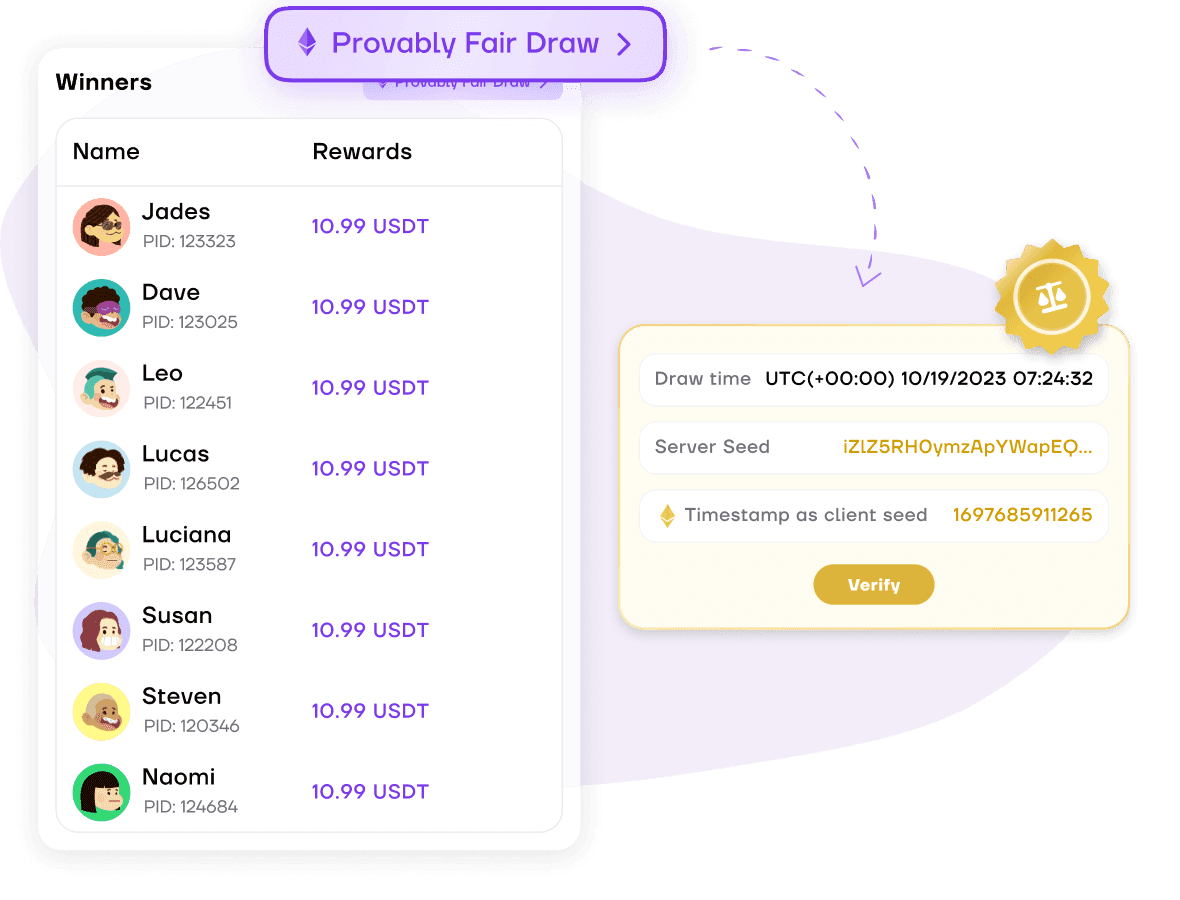 Provably Fair
Establish Trust through Verifiable Randomness
We stand as the exclusive giveaway tool with verifiable fairness. Generate random and unpredictable results using a secure Blockchain algorithm. Doubtful? Easily verify it with no coding skills required!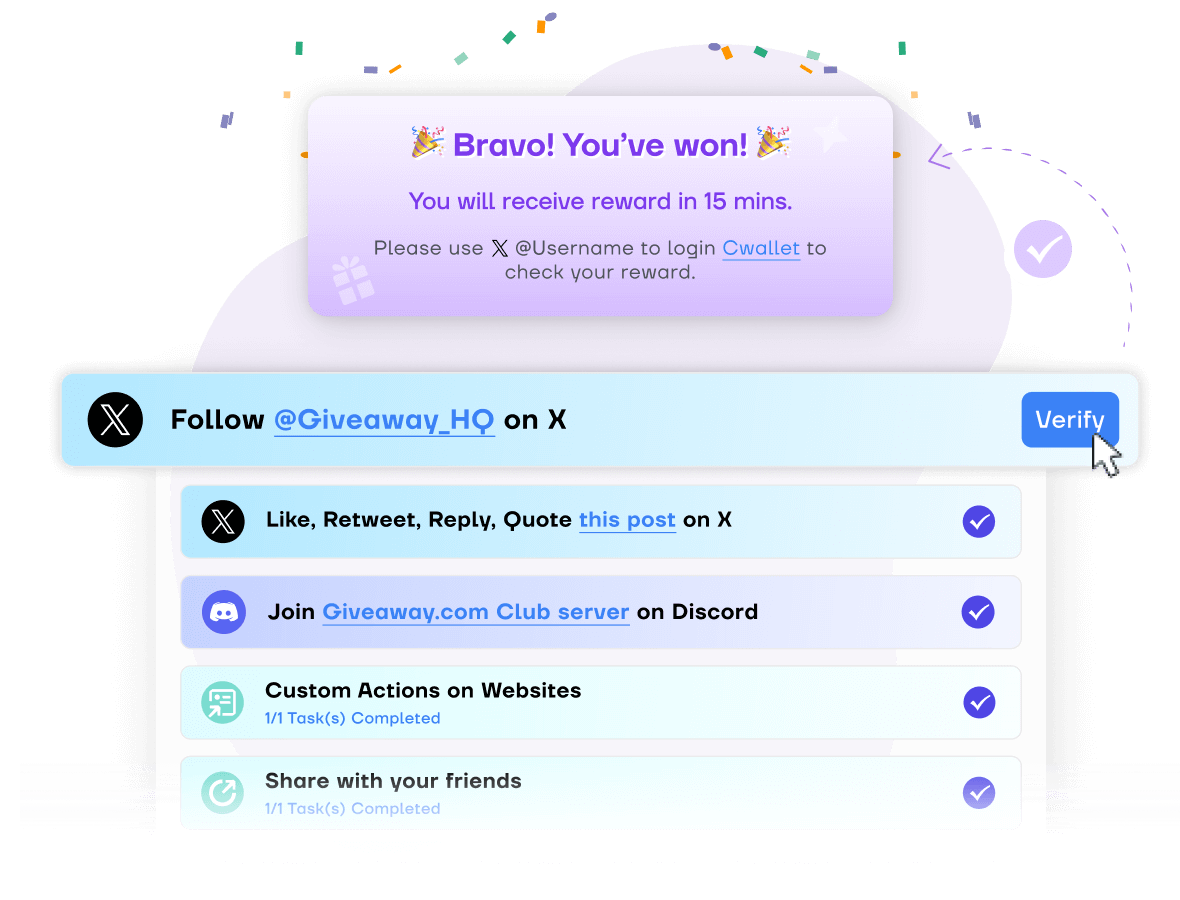 Simple Workflow
Automatic Task Verification and Reward Distribution
Uncertain about quest completion? We verify it automatically! Additionally, you can effortlessly get user information for efficient reward distribution, saving time and streamlining the process.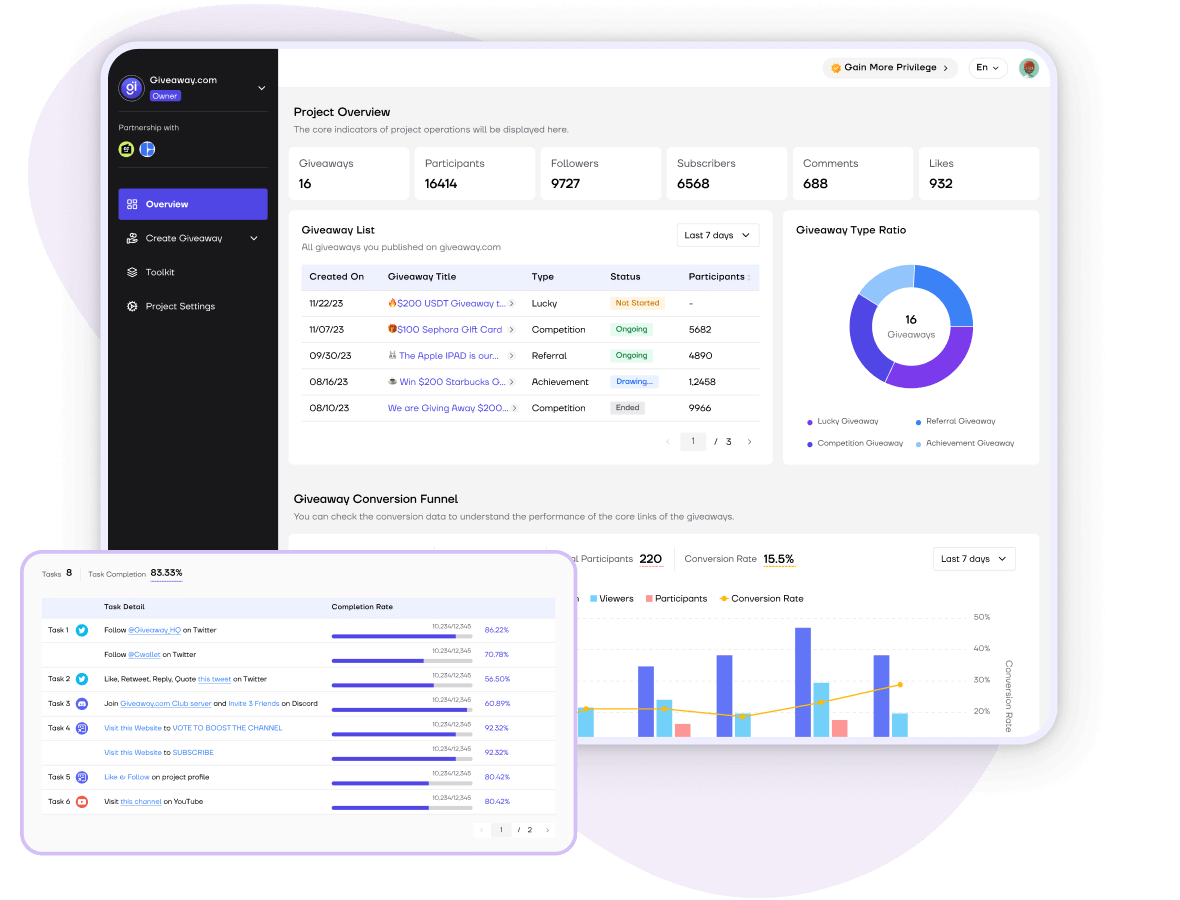 Analytics
Data Analysis - Brand Perspective
Enhance your marketing models and concepts through insightful giveaway data analysis. Collect information on potential users to effectively cultivate new user growth.
Everyone can gain
Marketing Success
with us – You Too!